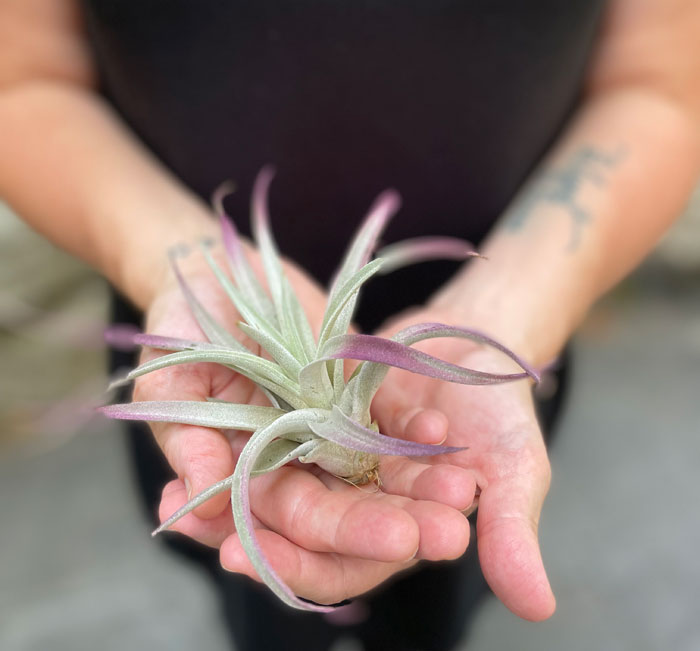 Miska approaches spiritual direction with compassion, tenderness, and humor. She is attentive to the movement of the Spirit and adept at recognizing God's presence. Miska was my spiritual director in a season of exhaustion, confusion, and anger toward God. Her safe, curious presence gave me courage to risk opening to God again. Her prayers offered light in the dark places of my life, and her laughter celebrated every tiny place of growth. If you are looking for companionship on your spiritual journey, Miska is the tender and fierce presence you are longing for.

Miska's yoga class was something of a revelation to me. There was no other Yin class in which I was able to move into such deep, sustained breathing: it represented a return to things I'd regarded as lost.

Miska's warm, gentle and inviting presence enabled me to relax and feel safe. And with her wisdom and skill as a spiritual director, she consistently asked questions that brought deep issues up to the surface where they could then be named and taken to God for insight and healing. It was Miska's words I heard but those words clearly had a Divine source, exemplifying the true nature of spiritual direction.

I had never thought of myself as a yoga person; yoga seemed another world for me. But my body and mind needed help, and my normal regimens were not enough. Miska's instruction opened up possibilities for me I had not imagined. Her classes became a sacred space of body and soul. I can't imagine another yoga teacher who could have welcomed me, taught me, created such generous and restorative space on that mat for me.

Spiritual direction with Miska opened my eyes to a new perspective on my life, one that's more hopeful, more loving, and more true than I could have imagined on my own.

Miska has an incredible gift as a yoga teacher. Her calm, genuine presence made space for me to soften and relax. She often opens class with these words: "come home to your breath, come home to your body." I've heard Miska's words in my head often outside of the yoga studio, in moments when I needed to breathe, relax, and let go. And Miska's workshops integrating yoga and the Enneagram have really opened up new possibilities for me in my relationships and with my family. Miska is an inspiring human who embodies the yogic principles and is truly living her dharma. I am grateful for every hour I've spent on my mat with her guiding me.

I had the pleasure of having Miska as a spiritual director for a few years during a rather difficult yet transformative time in my life and faith. Her voice, presence and spiritual friendship were invaluable and one of the best investments of time, money and energy of my spiritual journey. Our sessions were an oasis in the midst of the vicissitudes of life…of heartbreak, of questioning God and myself, of wrestling with my vocation. Miska helped me to listen, to trust, to let go and to surrender to God's love. Whenever Miska closed the door and lit a candle, my anxiety and restlessness calmed and a sense of peace washed over me. Something beautiful always happened within that hour. I always felt listened to and cared for deeply. She never gave me answers but asked penetrating questions that helped me search for an answer deep within myself. I was able to quiet all other voices and hear the still small voice of God deep within me. I always left both searching for more of and feeling closer to God. Miska is truly a gem, a gifted woman of wisdom with a gentle strength and a unique ability to listen, to see and to witness the work of the spirit in your life and soul. I can't praise her enough.

Working with Miska freed me to feel safe in my own shoes. Through our time together, I began to shed a lot of the fear and undue expectations that kept me from following my true passions. Her leadership and guidance in my life not only brought me closer to God, but it allowed me to relate to others in a more real way and live into the person God desires me to be.

As a spiritual director, Miska has a way of holy listening that allows your heart a safe place to tell its sacred story. Her quiet, strong presence invites the mystery, healing, and redemptive work of God into that space as she encourages you toward a life of authenticity and freedom. She has an uncanny ability to cut right to the heart of what you truly desire and is not afraid to enter the darkness and breathe life into those tucked away places. Being with Miska is a true gift.

Miska's voice has made a great impact on my life. She has a quiet – but fiercely strong – heart and has spoken deep truths into my soul. As I sit with her and tell my story, I feel drawn into the most powerful story: God. When I talk with her, I know she is truly hearing me—and that what she wants most is to help me connect to my heart and to the heart of God.